Excellent Osteopathic Care for Patients of all Ages
We spend the time needed to understand you, the individual, to develop a tailored & well-rounded rehabilitation programme.
Book online today
What is Osteopathy?
Osteopathy is a method of assessing, treating and preventing a wide range of health problems. Osteopaths use a combination of movement, stretching, targeted deep tissue massage and manipulation of a person's muscles and joints to improve function, relieve pain and aid recovery.
The principle of osteopathy is that the wellbeing of an individual relies on the way that joints, muscles, ligaments, connective tissue, blood supply and other internal structures work with each other whilst taking time to consider the emotional and physical stresses the body may be under in day to day life.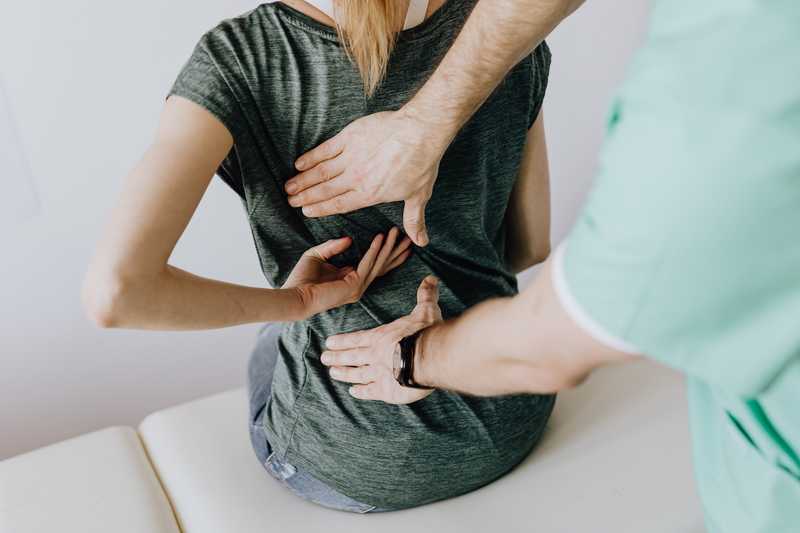 What can Osteopathy Help With?
Although osteopaths are well known for treating back pain, the practice of osteopathy can help relieve the symptoms of a wide range of conditions. This includes joint pain, neuromuscular conditions, digestive conditions, headaches, sleep problems and more.
Find out more about how osteopathy can help with any of the following conditions:
Meet the Osteopaths
The team of osteopaths here at the Brixworth Osteopathic Clinic are highly trained and are focused on helping you find and treat the cause of your symptoms rather than just focusing on the symptoms themselves.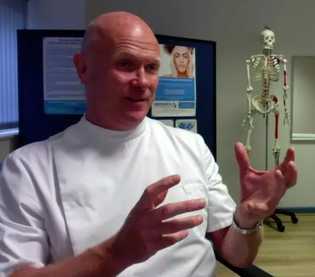 Gordon Dingwall
Clinical Lead & Registered Osteopath
Gordon treats patients of all ages with the aim of getting patients back to health as quickly as possible by providing effective osteopathic treatment centred around a realistic management plan tailored to meet the individuals occupation, leisure activity and lifestyle.
Gordon has a special interest in treating sportsmen and women of all levels to help them get back on the field as quickly as possible with appropriate injury rehabilitation and prevention strategies in place.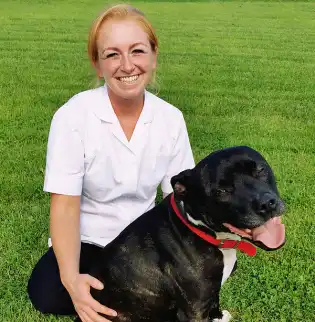 Kate Walton
Registered Osteopath
Kate is an osteopath helping others through a holistic thought process linked to the mechanics of the human body, her patients' lifestyle and how it affects them.
Although she works with a wide variety of patients, she particularly enjoys working with pre and postnatal mums, children and babies. She also has special interests in nutrition, NLP (Neuro-Linguistic Programming) and Cranial Osteopathy.
What to Expect at your Appointment
When you first visit an osteopath, you might not know what to expect. The initial appointment will look something like this.
1
Case history
At the start of your first session we will ask questions about your medical history and lifestyle as well as your symptoms. This is very important as it will help us to make an accurate diagnosis and suggest appropriate treatment.
This information is kept confidential in conjunction with the Data Protection Act 1998.
2
Examination
We will need to examine the area(s) of your body causing discomfort. Sometimes the cause of the problem may be in a different area to the pain, (for example, a difference in leg length may result in compensations in the upper back which might result in neck pain) so we may need to examine your whole body.
We will need to feel for tightness in the muscles and stiffness in the joints and may need to touch these areas to identify problems, which will be explained as we go along.
3
Treatment
Having carried out an examination and gathered the context of your case history will give your osteopath a much better understanding of the likely cause(s) of any pain or injury.
It's at this stage that attention can turn to treatment, however before beginning any treatment your osteopath will discuss a treatment plan with you that will consider your initial treatment, rehabilitative exercises and any follow-up appointments that are needed.
Your modesty matters
It is important that you feel comfortable during your osteopathic treatment, particularly around matters of modesty and privacy.
As with a visit to a GP or other medical professional, for us to examine you effectively it may be necessary for them to ask you to remove some clothing as appropriate for the condition. This may mean undressing down to your underwear. If this is a problem for you then let us know and we will try to make arrangements that make you more comfortable. You are also welcome to bring someone with you for all or part of your consultation, and children should always be accompanied by a parent or guardian.
If you feel uncomfortable with any part of the process then let us know. We can discuss this with you or stop if you prefer.
Patient feedback
I'd been struggling with upper back and shoulder pain for a number of year linked to my posture at work - my GP told me it was "just wear and tear" and offered me pain meds.
After a couple of sessions with Gordon I felt better and understood in much much more detail what might be causing the pain as well as giving me ideas to manage it day to day. I still see Gordon every 2-3 months for a bit of an MOT but things a so much better now.
Appointments & Fees
We can typically see our patients within 24 hours of contacting the clinic. No waiting, just quick, easy access to a highly trained primary care specialist who is able to devote the time it takes to understand you, your symptoms and assess you health to provide you with an individualised treatment plan.
Book online today
Fees
Osteopathy
Initial consultation & treatment (45-60 mins)

£55.00

Follow-up consultation & treatment (30 mins)

£50.00

Under 16s consultation & treatment

£42.00

Home visits (by prior appointment only)

£85.00
Location
Our team operate from a modern, spacious clinic boasting convenient parking and disabled access.
Brixworth Osteopathic Clinic
Lamport Manor Farm
Coach House 1
Old Road
Lamport
Northants
NN6 9HF